______________________________________

Pathumthani brewery
_______________________________________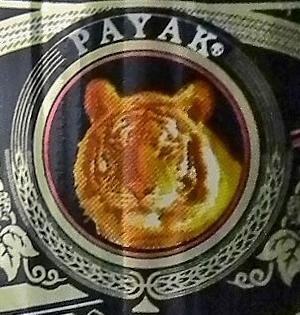 _______________________________________

http://pathumthanibrewery.co.th/

Boon Raw Brewery a produit dans la brasserie de Pathumthani en 2002 & 2003
la thai beer 6,50 % - Cette bière n'a pas eu de succès, production arrêtée.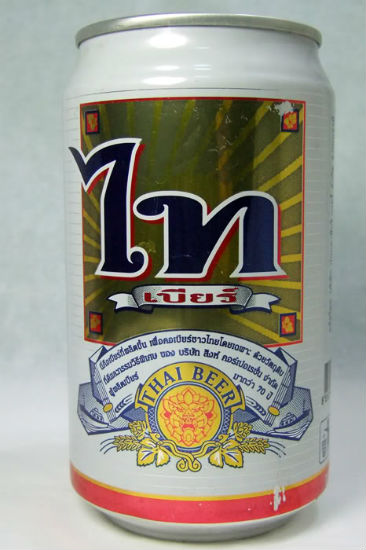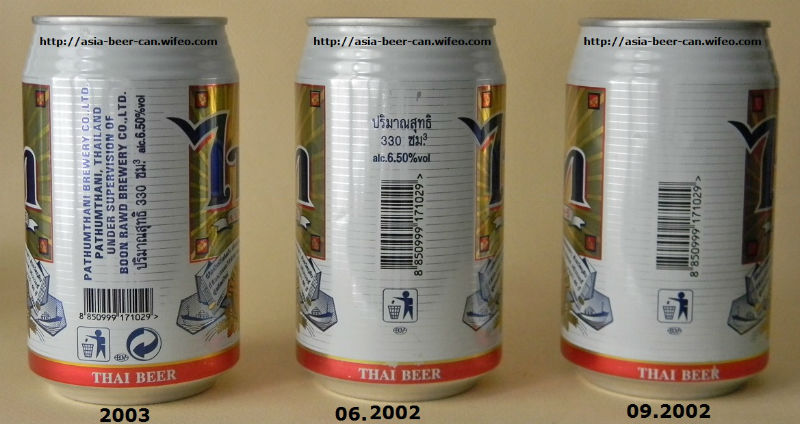 Autres bières produites à Pathumthani la LEO. Voir :
http://asia-beer-can.wifeo.com/leo.php

Et sous licence en 2003, la Kloster, 5,2%.
La Beck's (2009) brewed by Amarit Brewery Pathumthani 5%.
[T.A.B = Thai Amarit Brewery]
Black beer 6,5 % (2010 ?) and Blue Ice (2005).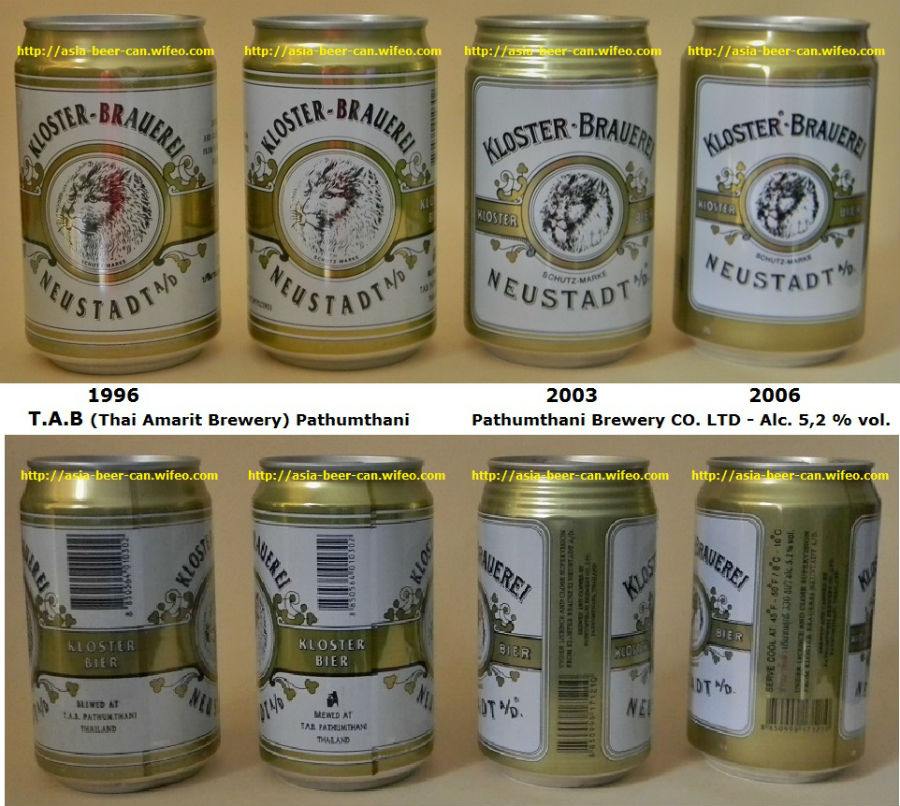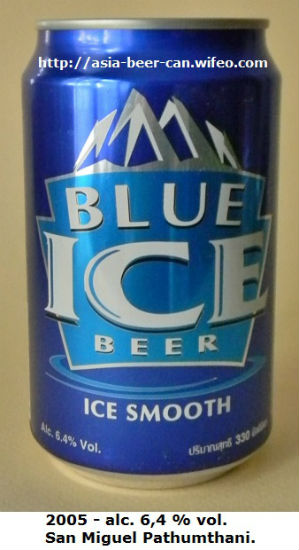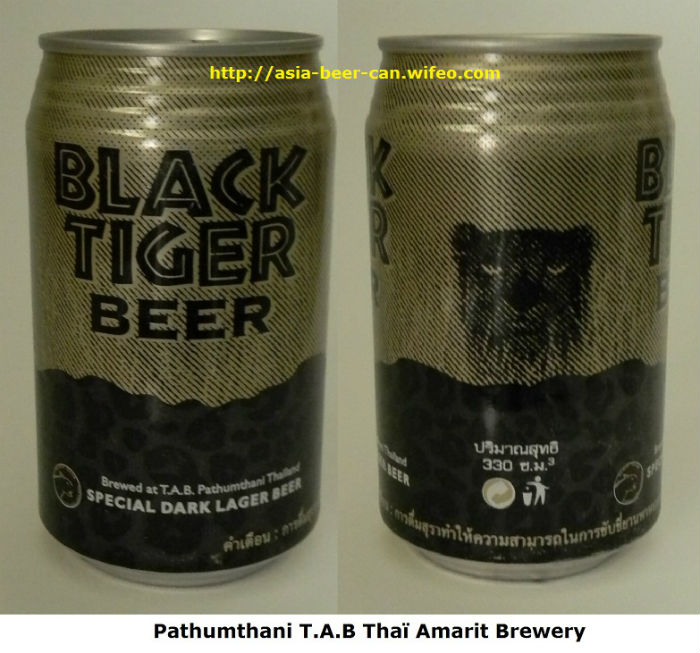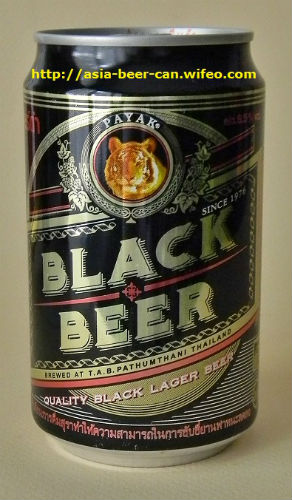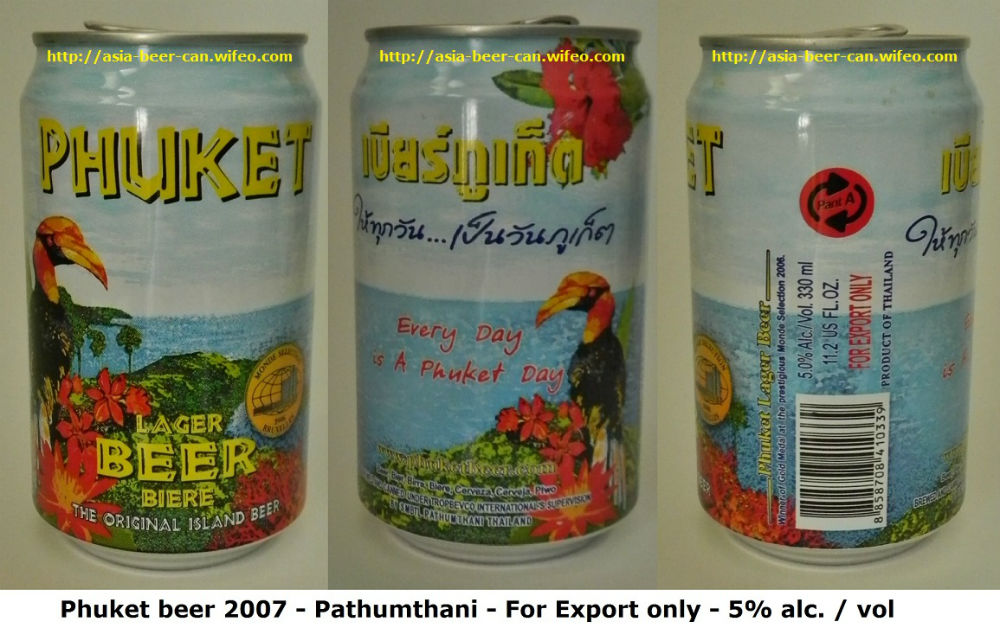 ________________________________
San Miguel a repris la brasserie T. A. B. (Thai Amarit Brewery) de Pathumthani en 2004.
Le site de Bangkok a été fermé. (1961-2003).
http://gulikbeer.com.ua/aziya/thailand.html

Red Horse, San Miguel and Asahi are brewed in Pathumthani.
Red Horse brand of Philippines, San Miguel.
http://www.redhorsebeer.com
http://sanmiguelbeerinternational.com/business-unit-thailand.php
Phuket beer is brewed also in Pathumthani since 2002. But only in bottle !
Under supervision of Tropical Beverage Company
(before it was brewed by Thai Amarit Brewery).
In 2014, the Phuket beer on can is brewed in Cambodia !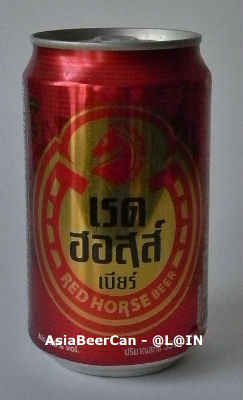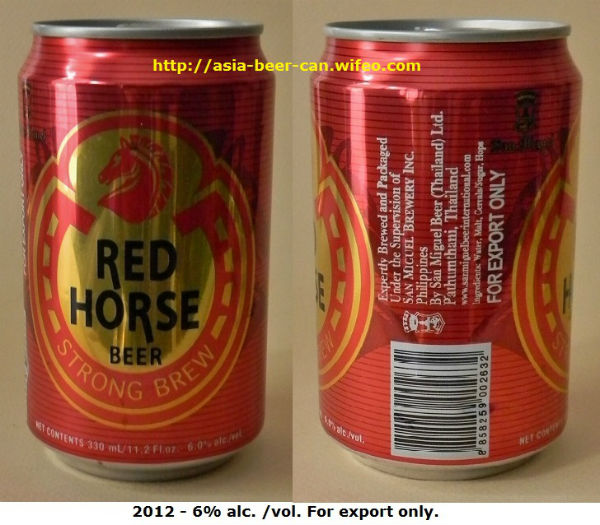 Red Horse 2005 & 2012. 6,9 %.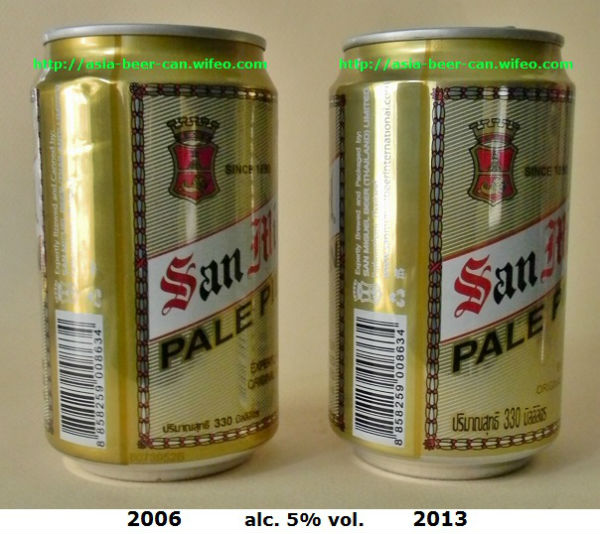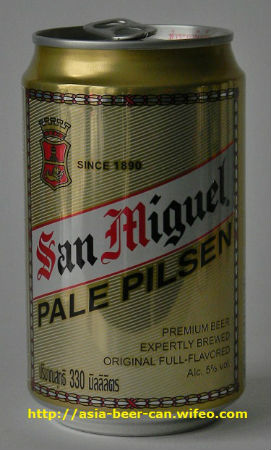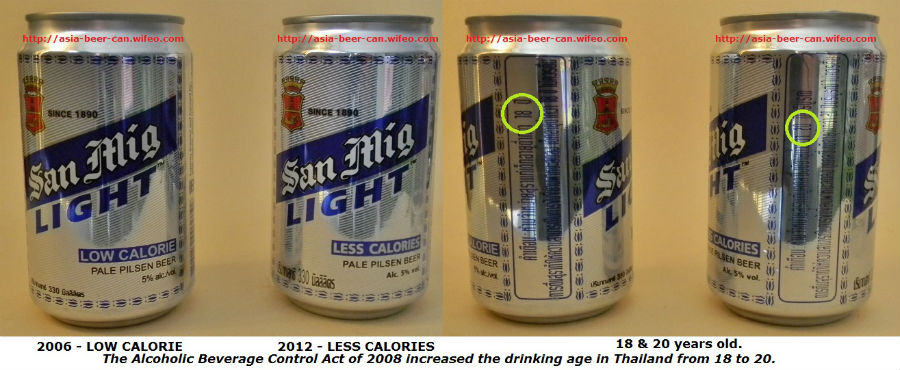 Asahi (2012). 5%.