________________________________

Singha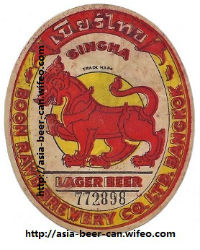 ________________________________

Singha web site :
http://www.boonrawd.co.th/2007/th/home.html
Boon Rawd bought two German breweries at Hartmannsdorf and Mittweida in 1994.
Singha beer has been brewed in Germany by Schlossbrauerei Au-Hallertau
under licence from Singha Corporation Co., Ltd. for the European market.
Mittweida brewery = ... ? - 2001.
Hartmannsdorf = 1996 - ... ?
For Mittweida can ---> http://asia-beer-can.wifeo.com/leo.php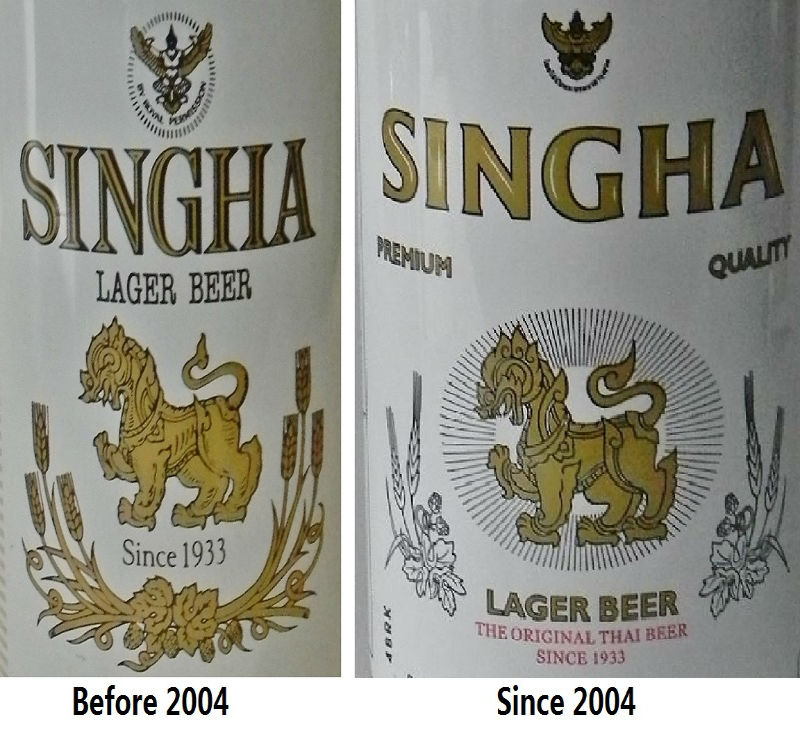 Before 2004 we can see a few minor differences about the lion and design.
But in 2004 the design changed.
Some examples : the lion's tail, the hops & cereals are now in 2 parts,
the letters SINGHA, PREMIUM QUALITY, etc...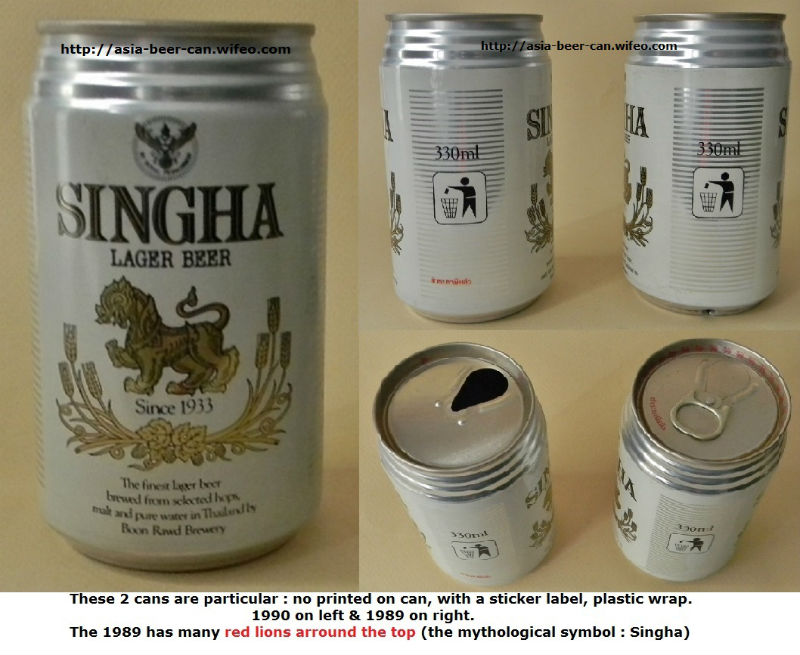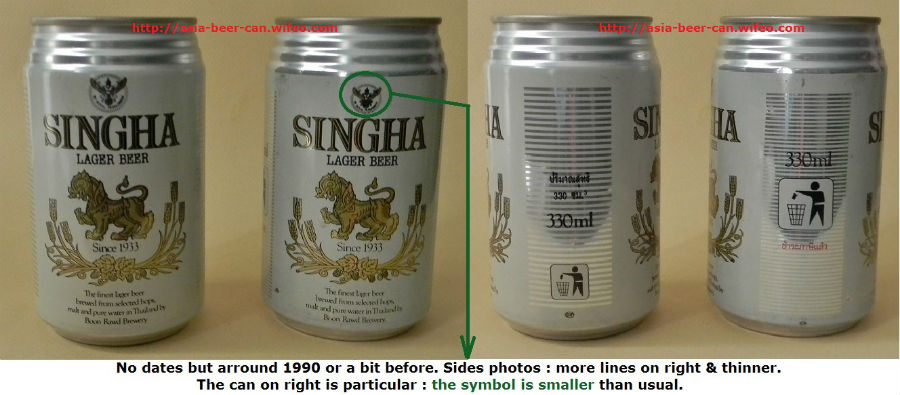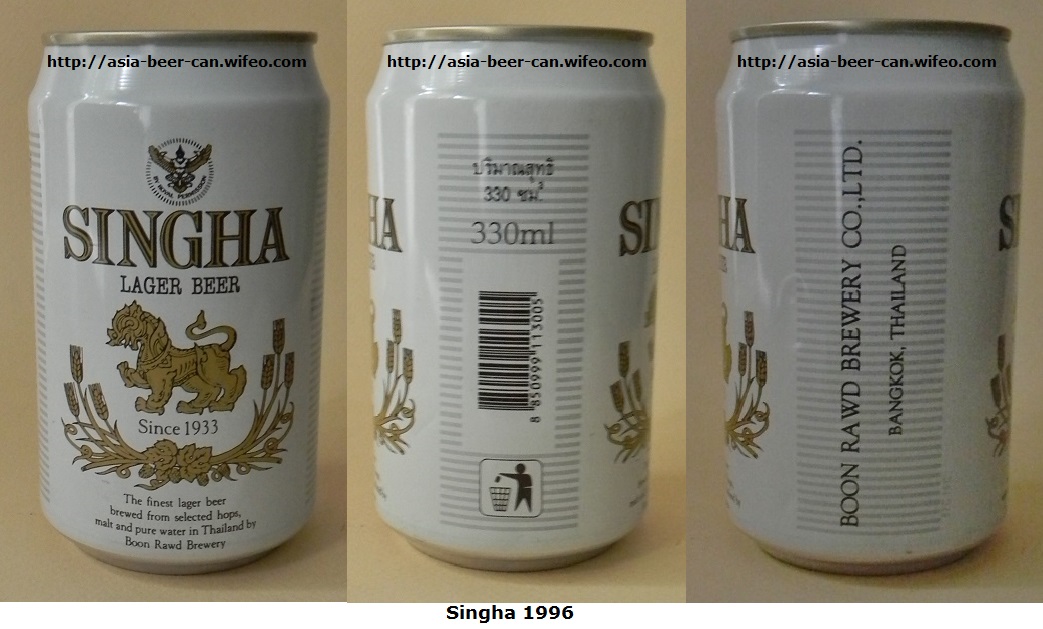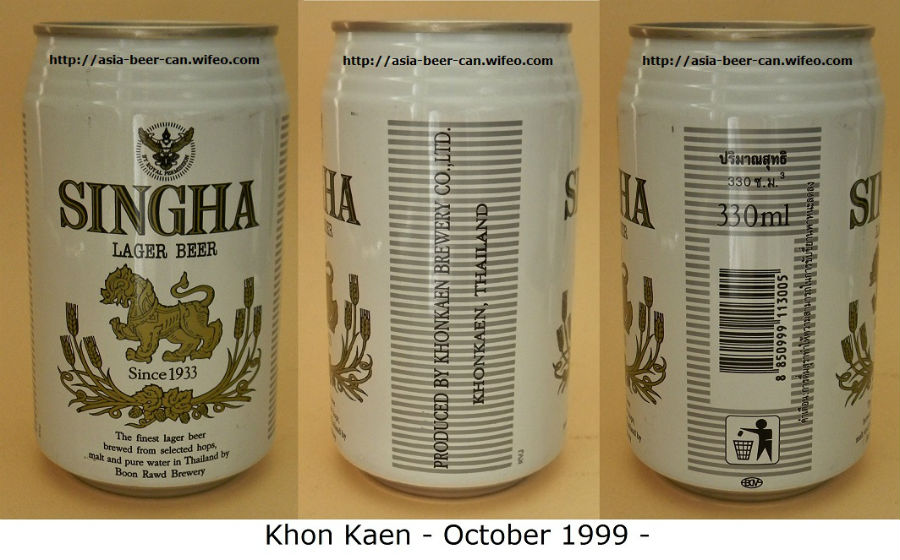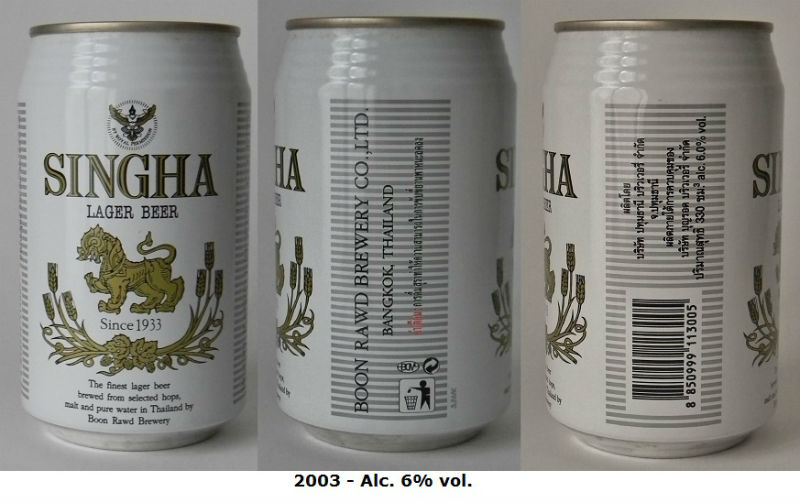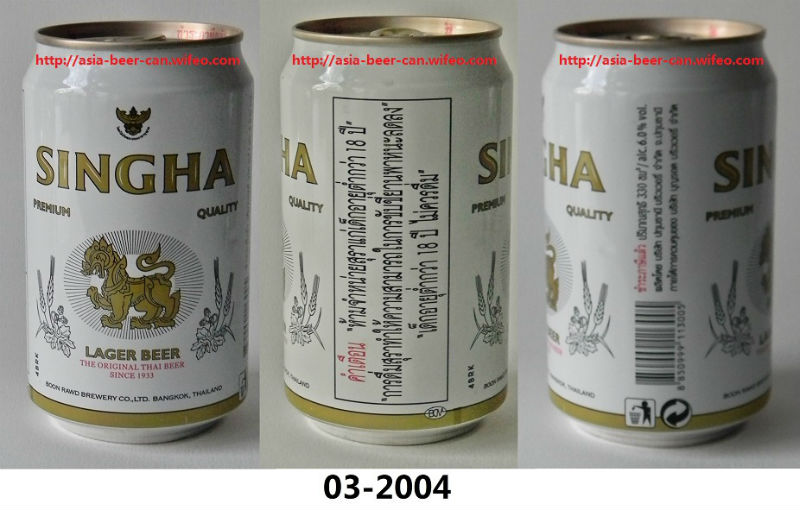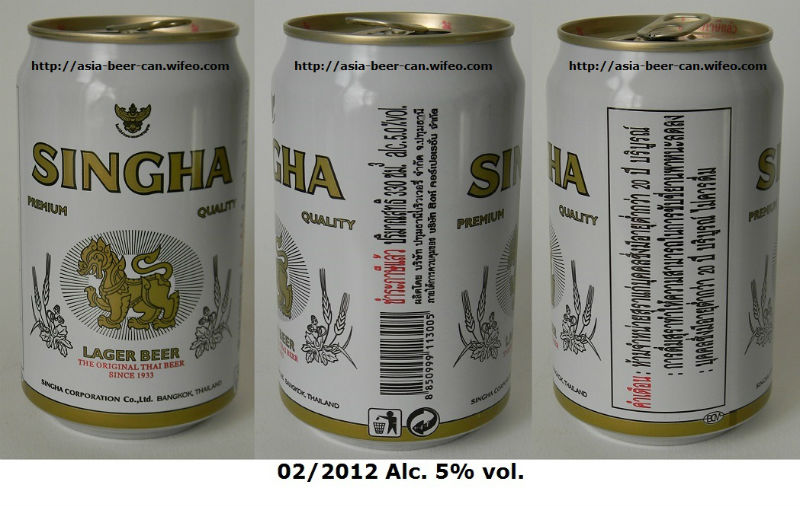 Singha Gold light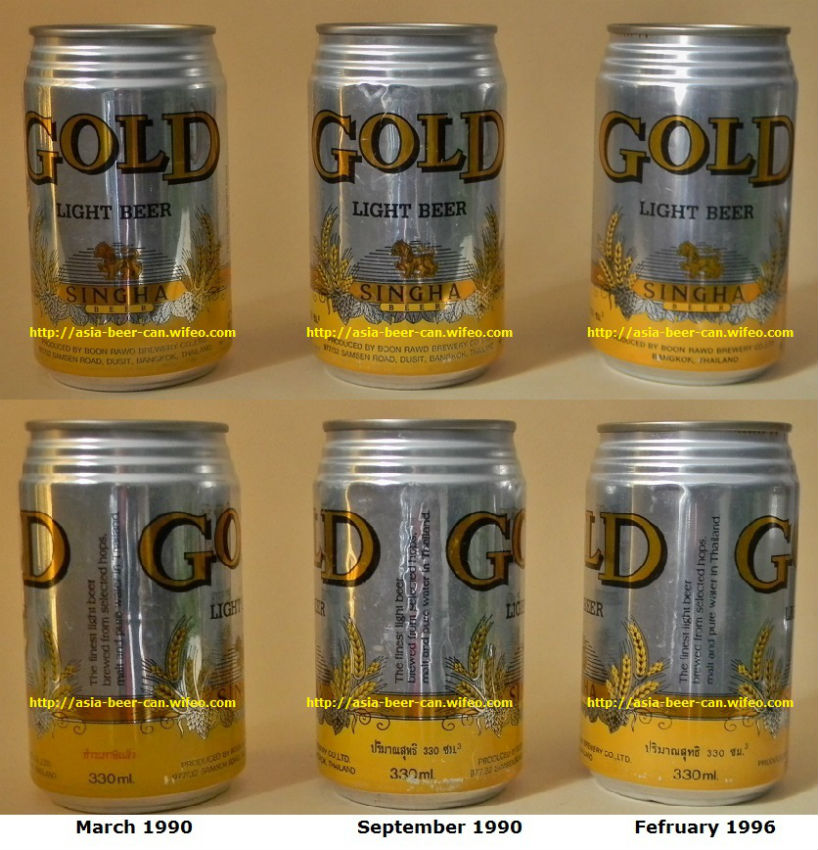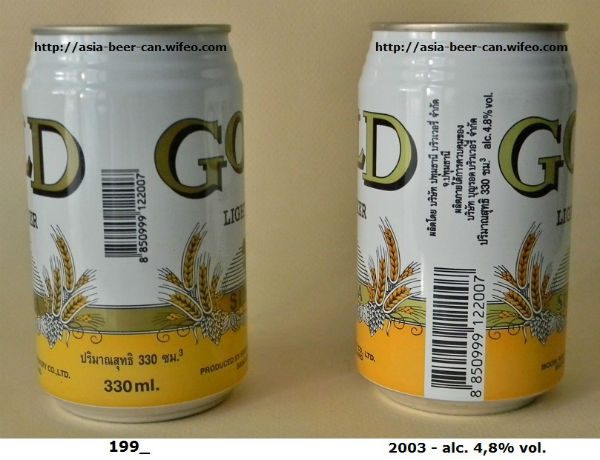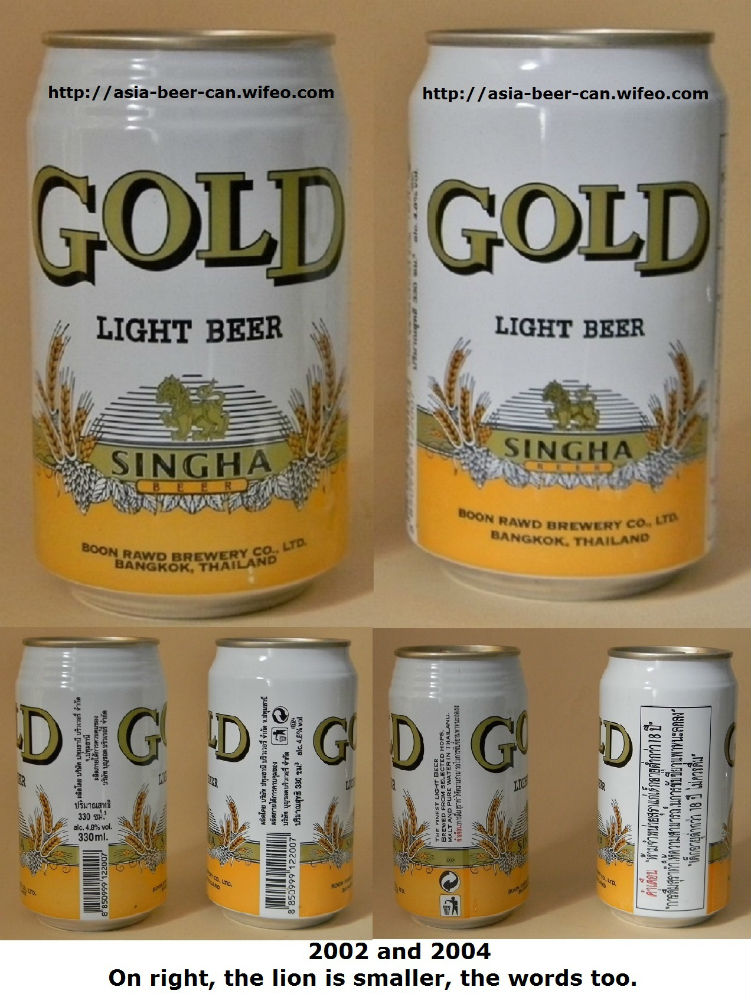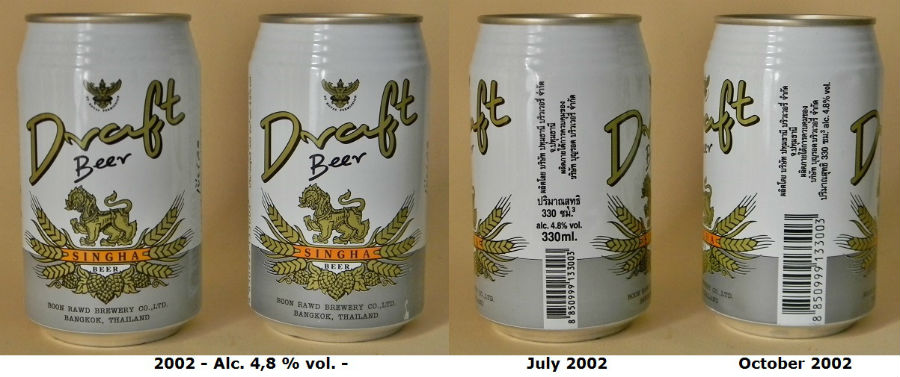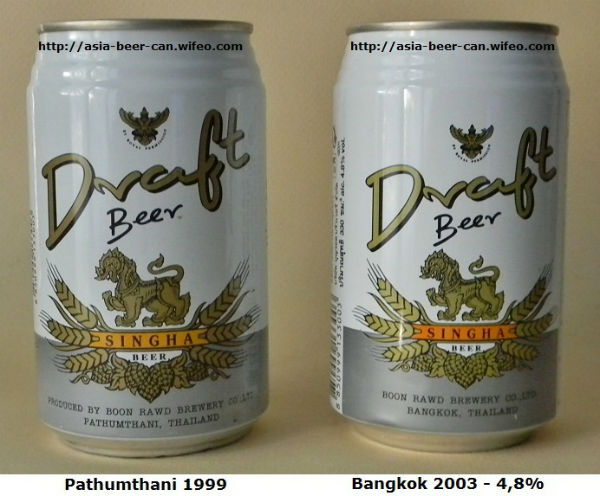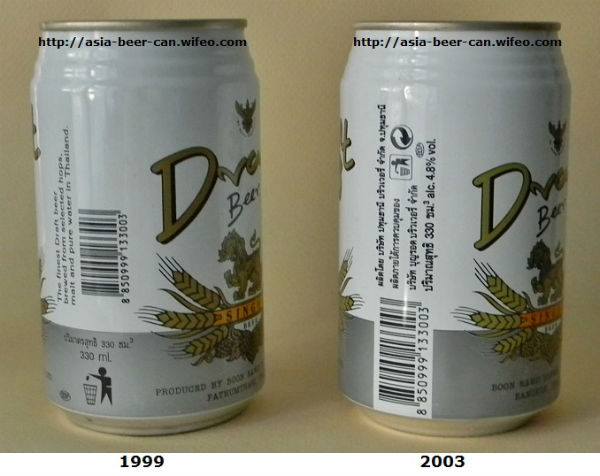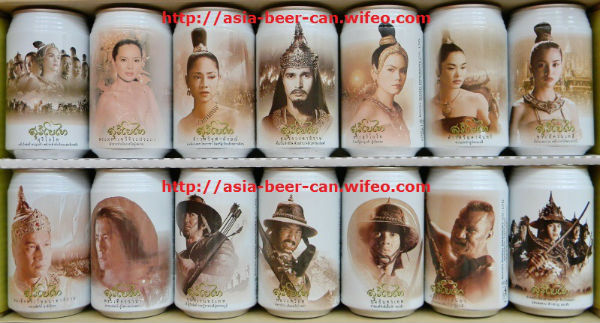 Série de Singha 2001. 14 beer cans in box.
Film Suriyothai, film historique relatant la guerre contre les Birmans,
dont l'héroïne
est la Reine. 16ème siècle.
http://www.bangkoksite.com/AyutthayaPage/ChediSriSuriyothai.htm
http://www.dailymotion.com/video/x3ohgv_the-legend-of-suriyothai-movie-trai_shortfilms
http://fr.wikipedia.org/wiki/Suriyothai
Singha light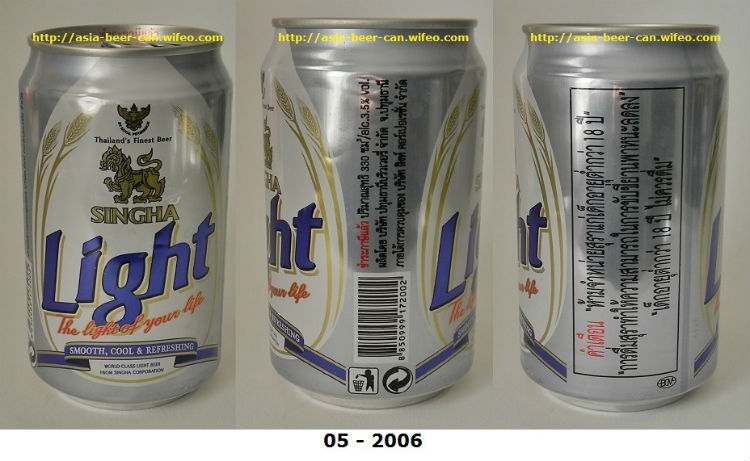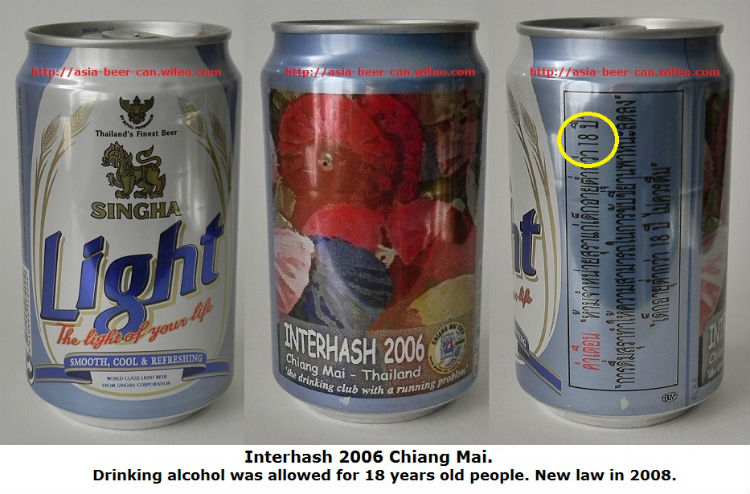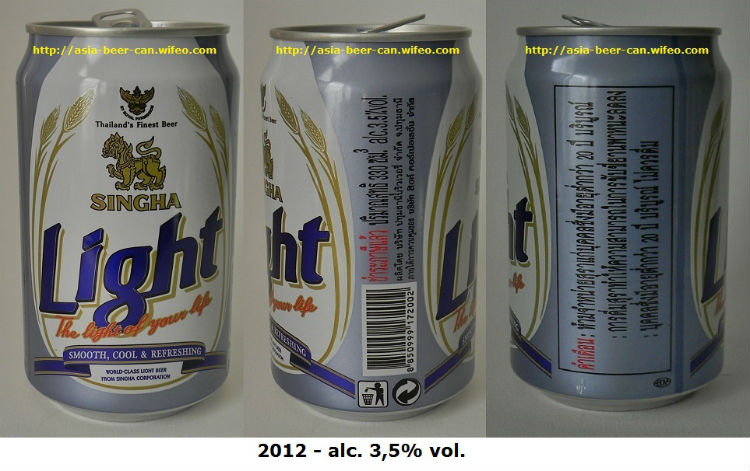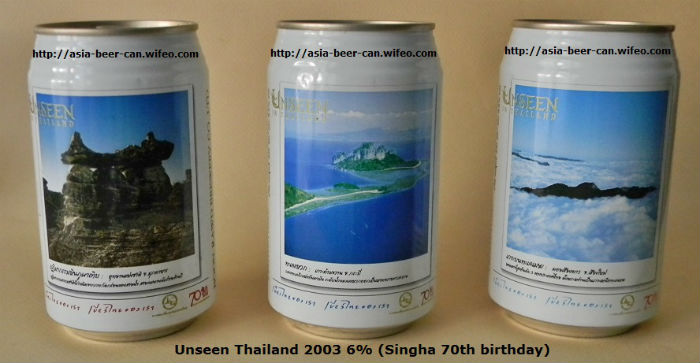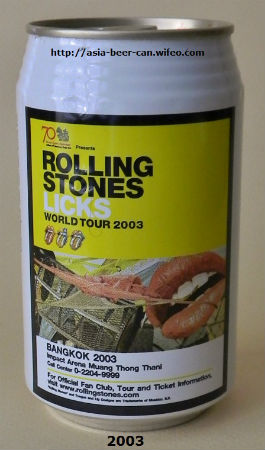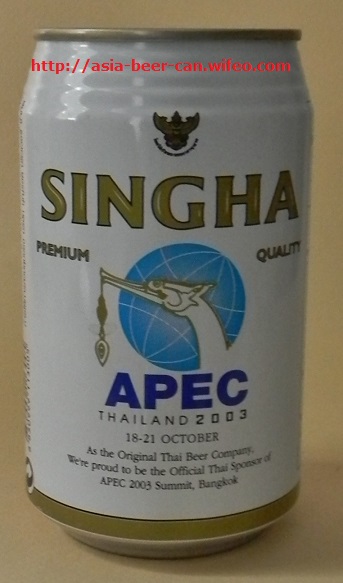 Tennis cans set of 4 cans - 70th birthday of Singha.
20-28 september 2003, Impact arean, Muang Thong Thani, Bangkok.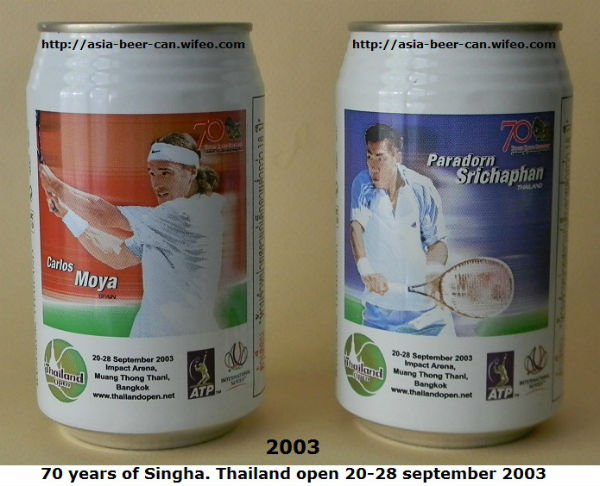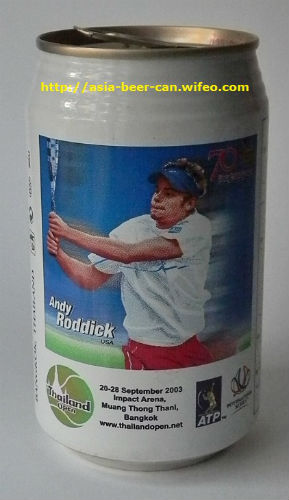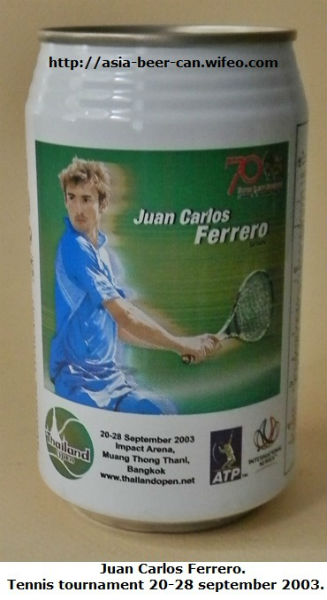 Tennis cans set of 6 cans - 2004.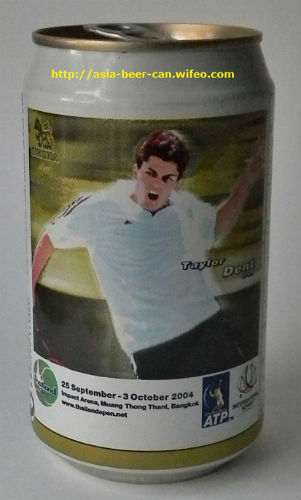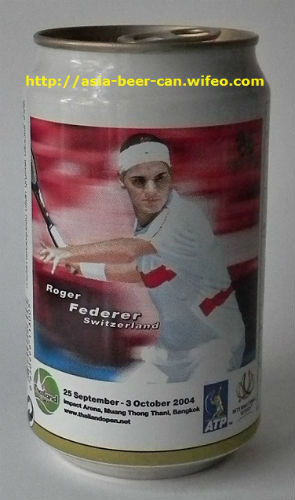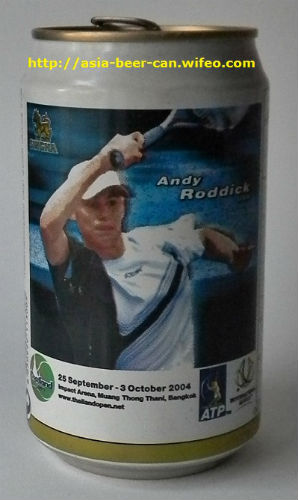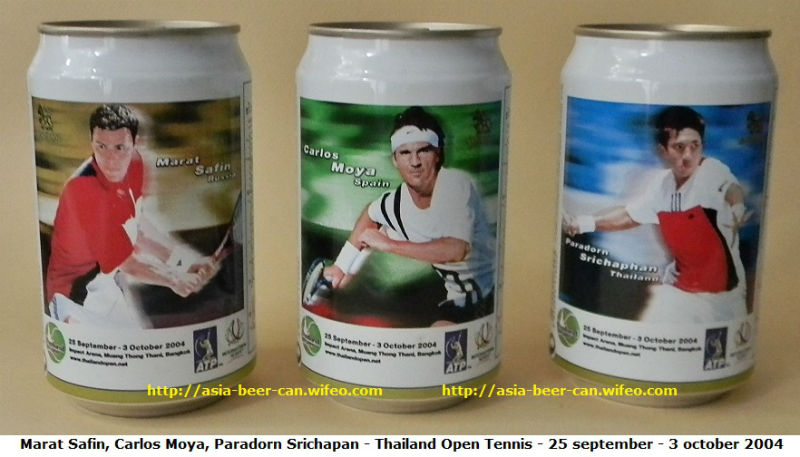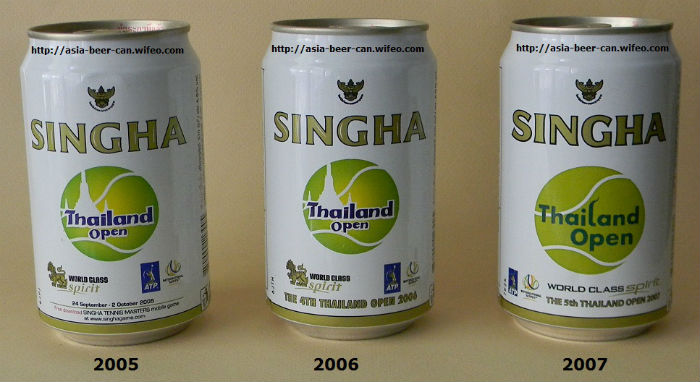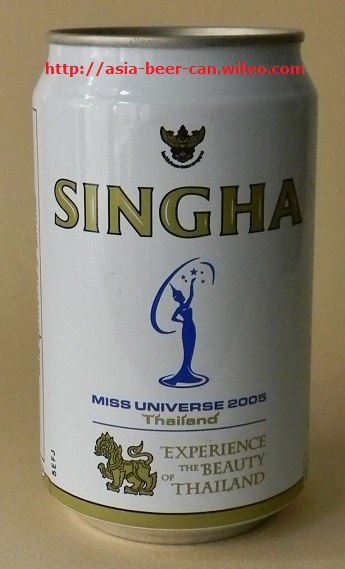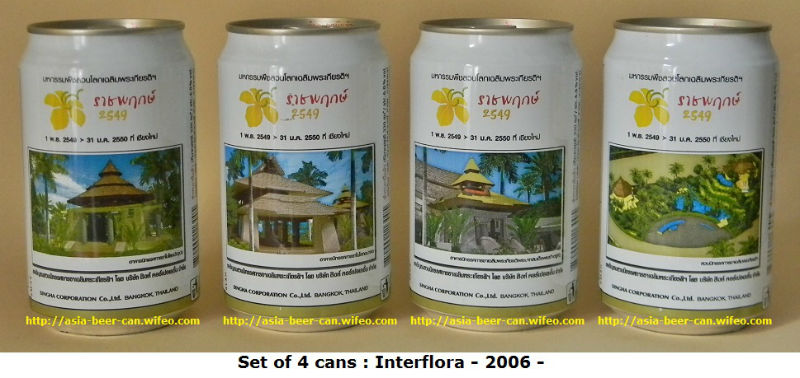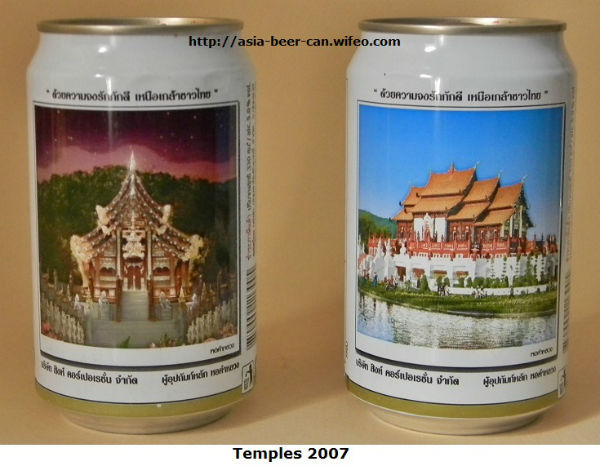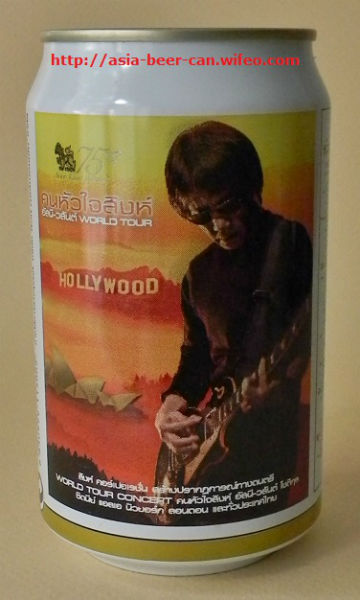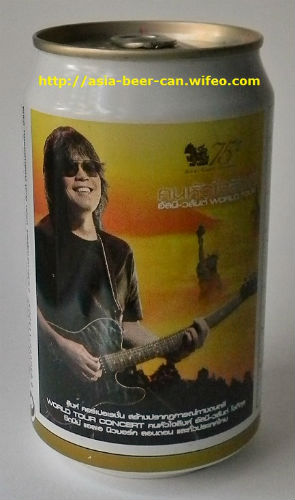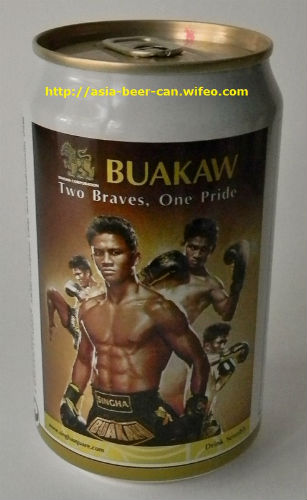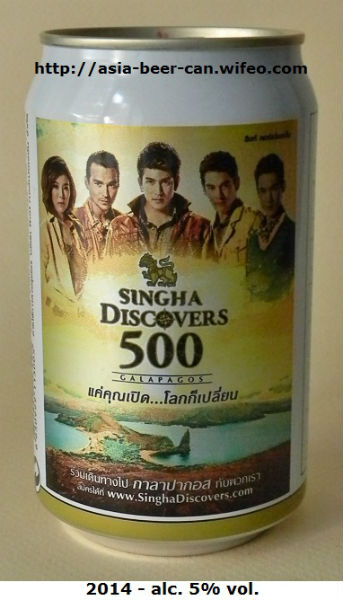 Buakaw, célèbre boxeur thai.